United Seniors for Animals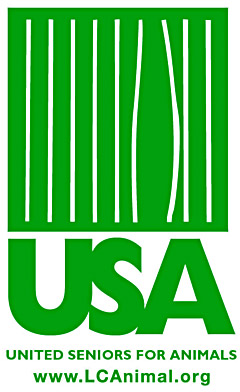 United Seniors for Animals (USA) is a program created for seniors who want to make a positive difference in the lives of animals. USA chooses to focus on the good that comes from working to save animals. We'll tell you how to take action on urgent issues and report on the constructive outcome of your efforts. That's the great part of being a participant – you get the wonderful satisfaction of knowing that your actions have had a real impact and helped to make life-saving changes for the animals.
Effective Advocate
Letter Writing
Star Seniors
Volunteer for USA
x
Yes! I want to help fight animal suffering!