On November 25,

2016, Last Chance for Animals once again turned Black Friday, the busiest shopping day of the year, into Fur Free Friday!
The Friday after Thanksgiving 2016, LCA co-hosted the annual Fur Free Friday demonstrations in the Los Angeles area along with a coalition of animal rights groups. LCA was the first organization to hold Fur Free Friday protests in L.A. 30 years ago. Since then, the event has grown into a national tradition, with protests scheduled across the United States.
More than 1 billion rabbits and roughly 50 million other fur-bearing animals—including dogs, cats and foxes—are brutally killed each year for the sake of vanity. The animals are beaten, electrocuted and skinned alive. People are often surprised to learn that fur trim, keychains and other items assumed to be fake fur are actually animal fur, even when labelled "faux." On Fur Free Friday, LCA and other organizations and activists educated throngs of consumers about the cruel fur industry and urged them from not to buy fur products.
Fur Free Friday 2016 Photo Gallery
Fur Free Friday Los Angeles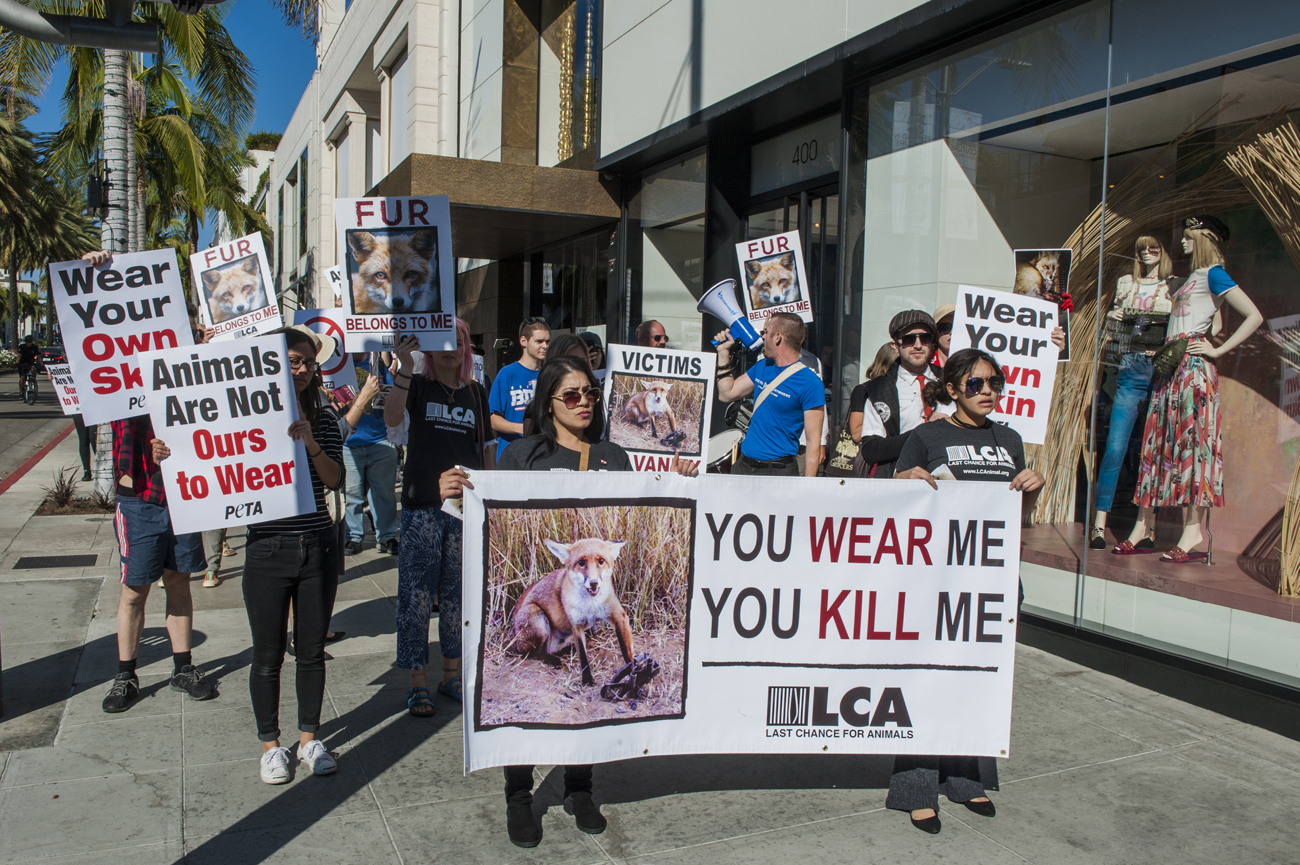 Fur Free Friday San Diego
Fur Free Friday Nashville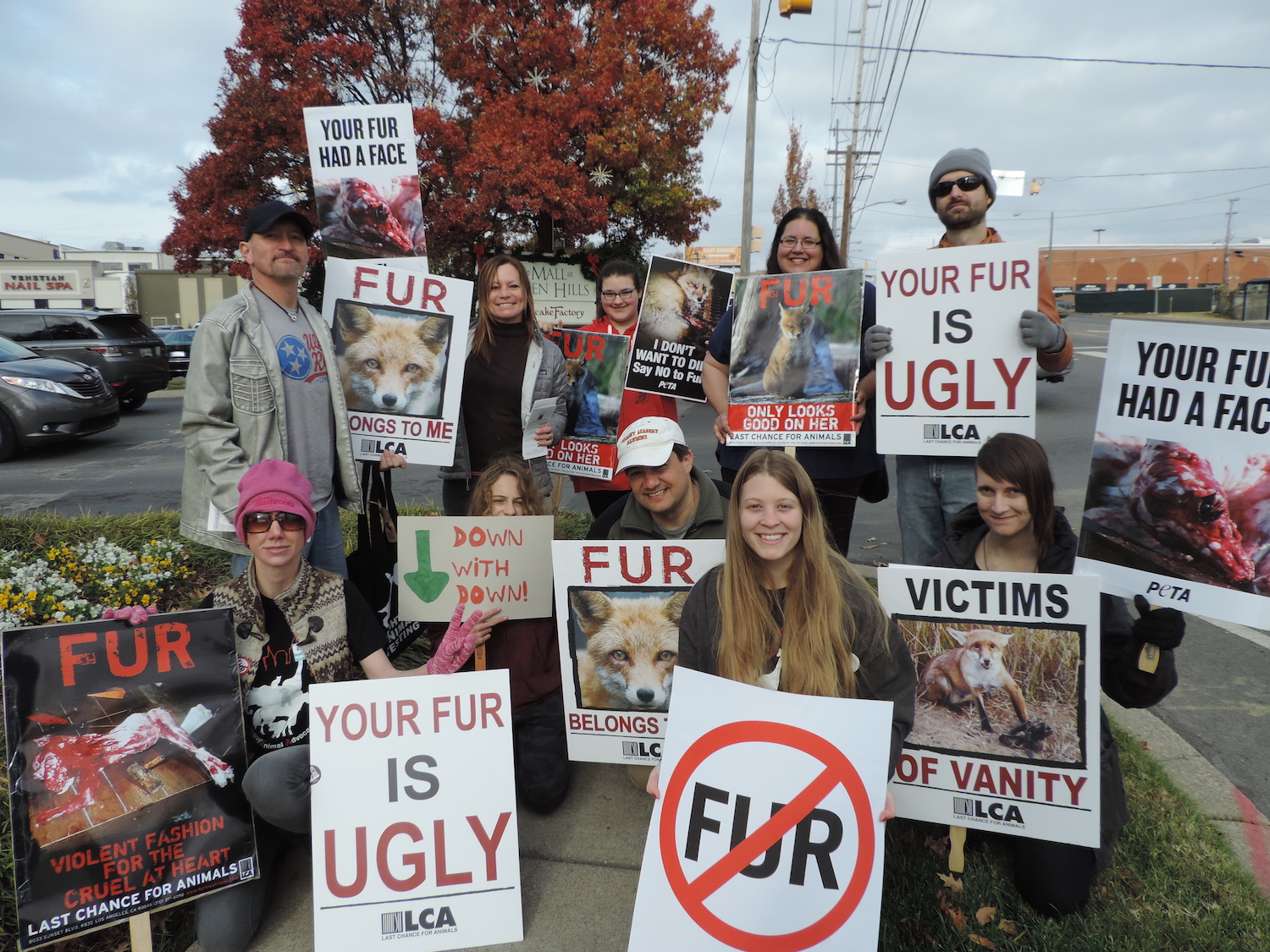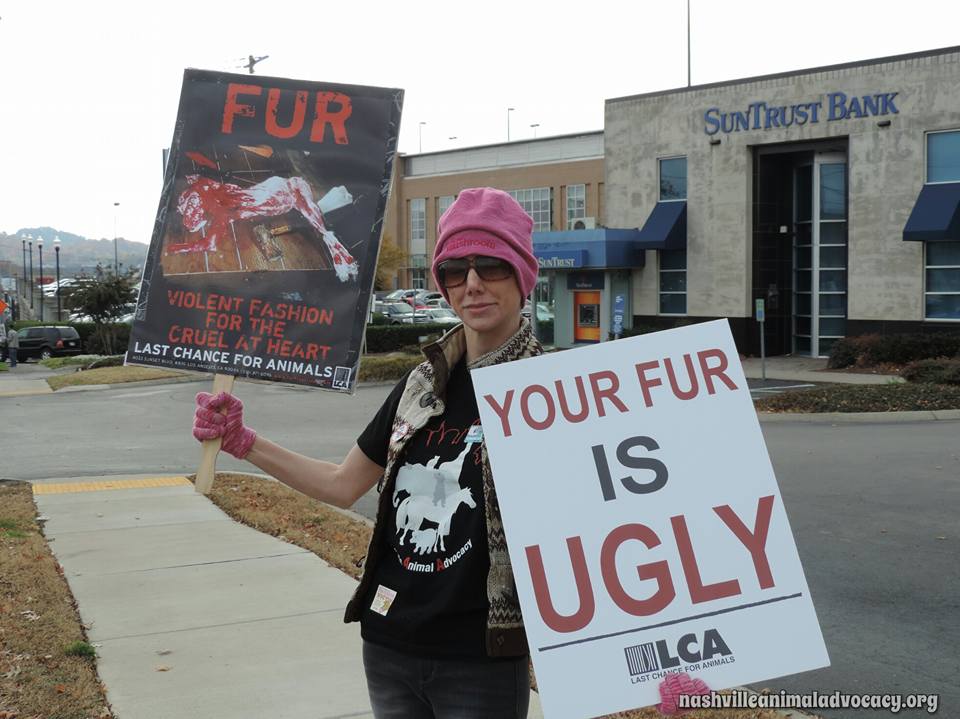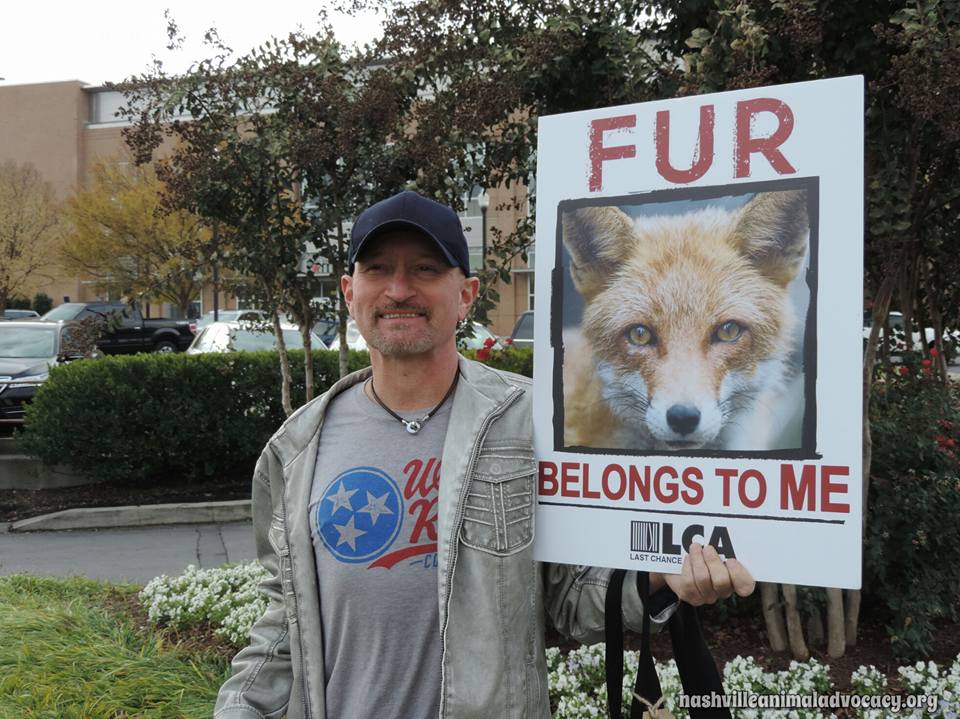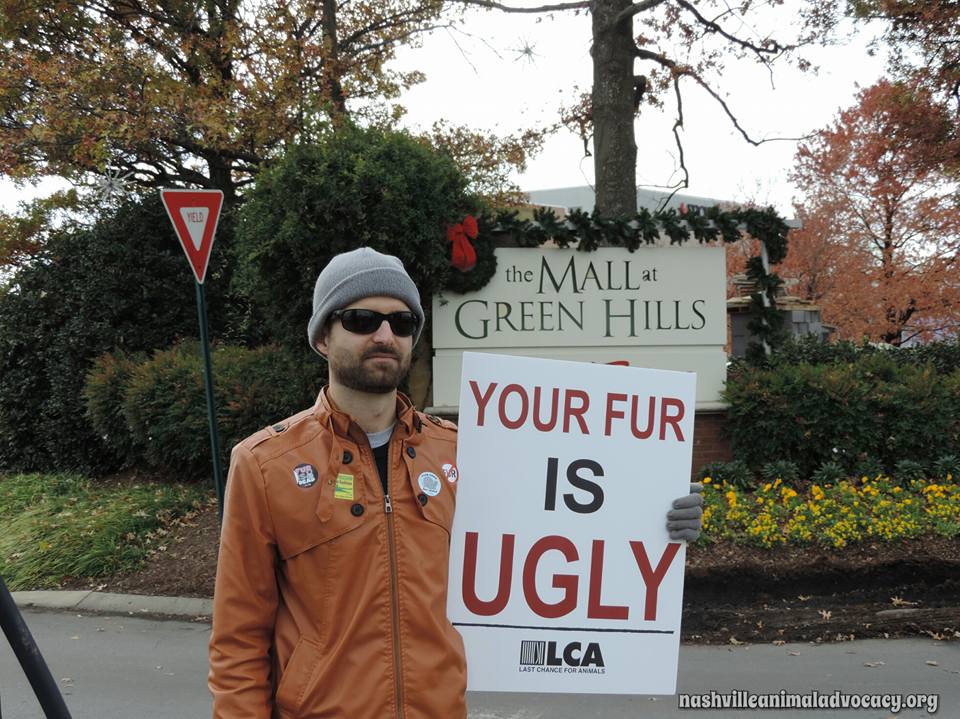 Los Angeles Area Fur Free Friday Schedule 2016:
SANTA MONICA
Friday, November 25, 8-10 a.m.
3rd Street Promenade, Intersection of Santa Monica Blvd. and Third Street, Santa Monica, CA 90401 (See this map)

BEVERLY HILLS
Friday, November 25, 11 a.m.-1 p.m.
Intersection of N. Rodeo Dr. and Santa Monica Blvd., Beverly Hills, CA 90210 (Please meet in the park before proceeding down Rodeo Dr. for outreach; See this map)

GLENDALE
Friday, November 25, 4-6 p.m.
Glendale Galleria and Americana Malls, 889 Americana Way, Glendale, CA 91210 (Please meet between Americana and the Glendale Galleria; See this map)
Other Protests:
San Diego, CA (CLICK HERE for Facebook event page)
Friday November 25, 10:45 a.m. - 1:45 p.m.
Fashion Valley Shopping Center, 7007 Friar's Road, San Diego, CA, 91208 (Please meet inside the mall at the lower level in front of Bloomingdale's; See this map)
Nashville, TN (CLICK HERE for Facebook event page)
Friday November 25, 12:00 p.m. - 2:00 p.m.
The Mall at Green Hills, 2126 Abbott Martin Rd, Nashville, Tennessee 37215 (See this map)

Want to host an anti-fur demonstration? Download and print the posters and fliers here:

Learn more about: Fur Trade Facts