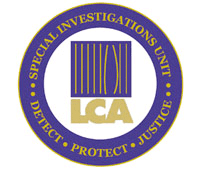 Last Chance for Animals (LCA), often referred to as the "FBI of Animal Rights," is widely known for investigations that have exposed horrible cruelty and misuse of animals everywhere. From exposing illegal companion animal consumption, the mass slaughter of deer by the National Parks Services at Gettysburg, to the first ever conviction of USDA licensed Class B dealers, leading to maximum prison terms for three people, LCA is committed to bringing these issues to the forefront and effecting change for the animals.
The Special Investigations Unit (SIU) functions as the investigative arm of LCA. The SIU team is focused on validating information, detecting suspect activity, and exposing the illegal or unethical activities and reporting them to local, state and federal authorities for prosecution or other disposition.
The information obtained in our investigations will be used in developing campaigns, public education and outreach, and in drafting legislation that would bring lasting changes for the animals.