2017 - FUR FREE FRIDAY PROTEST
On November 24, 2017, LCA, along with a coalition of animal rights organizations and activists, led the annual "Fur Free Friday" demonstration in Beverly Hills. The event, which included a march of more than 200 protesters along Rodeo Drive, aimed to raise awareness of the cruelties inflicted on the millions of fur-bearing animals that are slaughtered each year for the sake of fashion.
Actresses Mena Suvari and Donna D'Errico were among those who peacefully protested among bustling Black Friday shoppers, echoing comments made this year by luxury brand leaders that fur is not modern and going out of style.
The demonstration was organized and hosted by LCA and led by Bryan Monell, LCA's Activist of the Year award recipient and former LCA undercover animal rights investigator who was instrumental in passing the historic West Hollywood fur ban.
Priscilla Presley Speaks Out Against Fur
2016 - FUR FREE FRIDAY PROTEST
The Friday after Thanksgiving, November 25, 2016, LCA co-hosted the annual Fur Free Friday protest in the Los Angeles area along with a coalition of other animal rights organizations and activists. Consumers and passer-bys were educated about the cruel fur industry and urged not to buy fur products. LCA was the first organization to hold Fur Free Friday protests in Los Angeles 30 years ago. Since then, the event has grown into a national tradition, with protests held across the United States on the busiest shopping day of the year.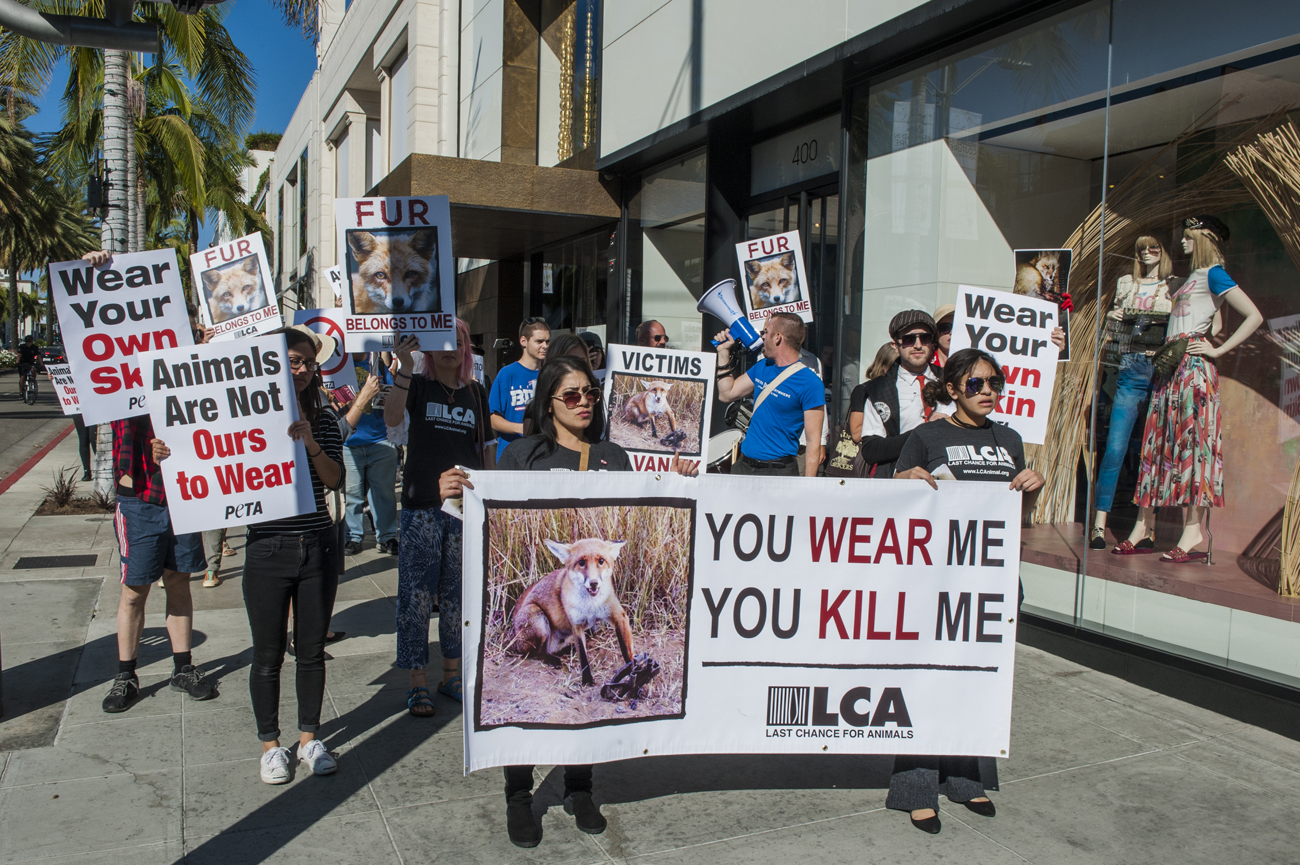 Want to host an anti-fur demonstration? Download and print the info below:

Learn more about: Fur Trade Facts