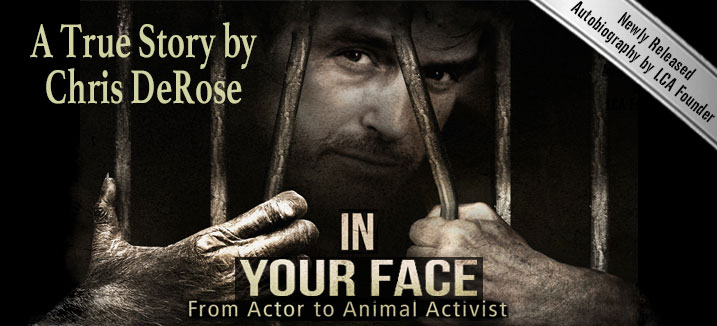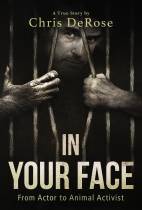 The much-anticipated 2nd edition of LCA Founder Chris DeRose's autobiography, In Your Face, is now available in both hardcover and audiobook!
In Your Face is former actor turned animal activist, Chris DeRose's firsthand account of how he investigated and finally busted some of the most heartless and corrupt federally licensed pet-theft rings in the nation. DeRose shoves the facts are straight in your face and dares you to ignore them. He invites you to share his rage, grief, and triumphs in his efforts to stop animal suffering.
This is no dry autobiography; it's a passionate story of personal involvement and commitment. By the time you've finished this book, you may be ready to join him in the fight for justice, whether the victims are animals or people.
Rave reviews:
"The word 'injustice' makes Chris DeRose a very angry man. Chris is a true friend to the animals of this world and in many instances has put his life on the line for them. I wish there were more people like him." - Kim Basinger
"Chris DeRose is the most committed activist I know!" - John Travolta
Signed copies are available!